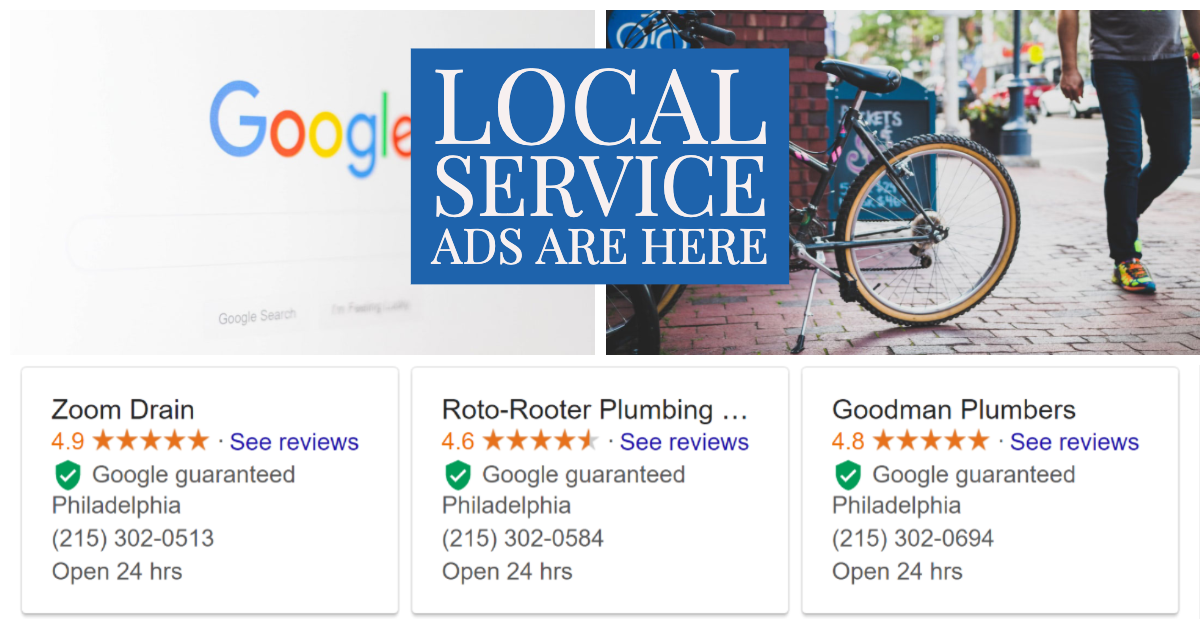 Local Service Ads Are Here!
We are super excited about a recent addition to the Google Advertising platform that has finally made its way to Canada. Local Service ads simplify the process of getting leads from advertising in a few service-based industries (currently limited to HVAC, Plumbers, Electricians, and Locksmiths in Canada – with more industries to come in the future). Once you complete the verification process with Google, you receive the Google Guarantee and can start advertising on the platform. The Google Guarantee helps build consumer trust and also serves to protect consumers, as they have the ability to submit claims to Google if the work completed by a Guaranteed local business is not satisfactory.
You only pay for actual leads, when someone picks up the phone to call you, or sends you a message directly through the platform. There is also a mechanism for businesses to have their account credited for junk-leads – there is no guarantee that you'll be credited, but it's great to know that Google is taking steps to make sure you aren't paying for unqualified leads.
That is a very good question and depends entirely on your area, industry and competition. In a densely populated, highly competitive industry – your leads are going to cost significantly more than if you happen to live in an area that has only recently been added to the network, or is a smaller city. The great thing about the cost is that you get to see what the cost per lead is in your area while setting up your account. You can then base your decision about what you want to pay around how many more leads you want per week. For example, if a budget selection of $60 per week in a given area will lead to 12 more weekly leads, according to Google, then that means each lead will cost you $5. You don't get to decide how much your leads costs, but you do get to decide how many of those leads you want to pay for (or how many you can handle!). 
If you're in one of these industries, you don't want to miss out on this opportunity to capture new customers. Show up at the top of search results, improve the odds of converting leads into customers, stop chasing as many leads, build consumer-trust in your area. Need we say more?
All in all, Local Service Ads are an ideal opportunity to jump into advertising on the Google Network. They are among the most qualified advertising leads, by design, which means your risk of wasting money on ad campaigns is very low – even with a limited understanding of how the platform works. It doesn't rely on a constant stream of ad-creative, targeting, budgeting, or any of that. Get your Google Guarantee and start showing up in searches when it matters most – when your potential customers are actually in need of the services you provide and give them the opportunity to reach out to you directly AND immediately Local Service Ads.
Does your business offers services such as  HVAC, Plumbing, Electrical, or Locksmithing?