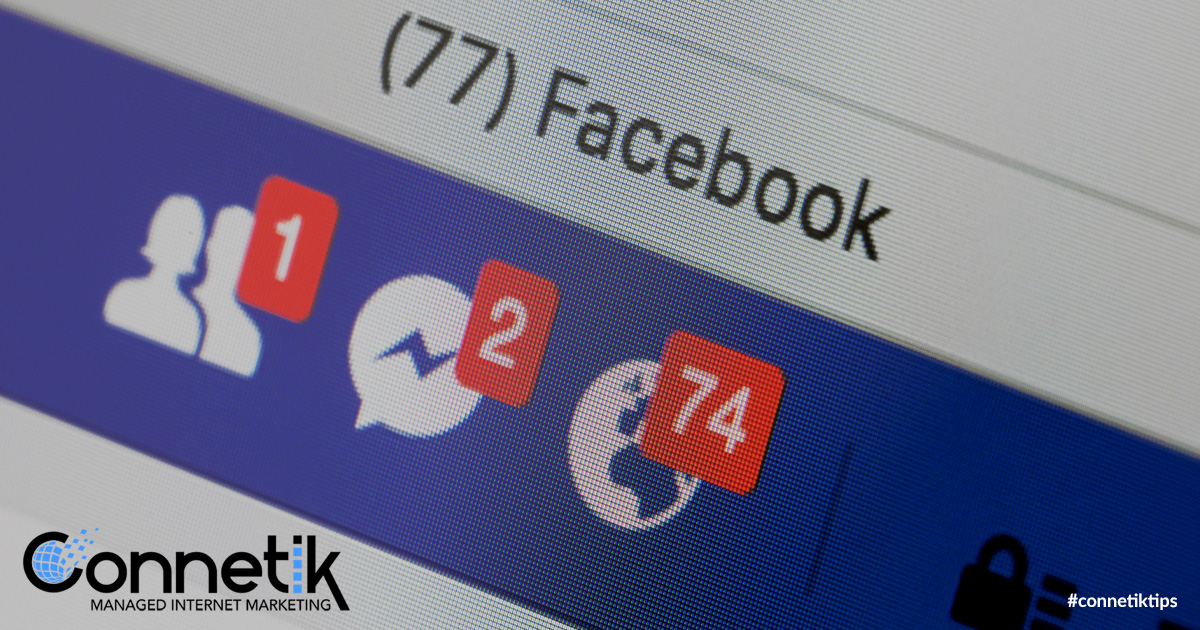 Four Things You Should Be Doing on Social Media
(And Three You Shouldn't)
Social media has become imperative for businesses to thrive in today's landscape. There are a lot of things you can do to make sure it has the best impact possible for you and your company. While the rules can often change, and nothing in social media is set in stone, here are a few suggestions of what we think you should do. (And a few we think you shouldn't.)
Before you post anything to social media, make sure that you've thought about it. Here at Connetik we run our posts through our E.A.S.E. acronym.
Educate
Awareness
Sales
Entertain
If the post falls under one of those four categories, then we're ready to proceed.
When people meet you in person, or talk to you on the phone, they're dealing with you and they hear your voice, and inflections and personality. Let this come through in your social media as well. If you're a fun loving person, your posts shouldn't be dry. If you're a no nonsense type of person, avoid being to gregarious online. Try your best to write like you speak.
People on social media LOVE realism. Let your audience see the real you, and the behind the scenes of your business. This allows them to build a connection with you and your brand. Once a positive connection is made, you can make a customer for life.
Specific. Measurable. Achievable. Realistic. Timebound. You may want 2 million follows on your social media. It's a great goal. But that goal is usually reserved for the likes of Selena Gomez and Chrissy Teigen. When you set your goal, follow the S.M.A.R.T. acronym and make sure you goal checks all the boxes. 2 million followers might not be a proper goal for you, but increasing your Facebook following by 5% each month for the next three months might be.
Don't Ignore Your Customers
Something that a lot of business owners tend to forget is that social media is meant to be SOCIAL. Once your post is made, your job isn't over. Set time aside to reply to comments on your post, as well as any direct messages you may receive as well. By interacting with your audience beyond the initial post, you're building a relationship, which helps make loyal customers.
Some people just want to watch the world burn, and they feel best doing this from the comfort of their keyboard. Our rule is if you spot a troll in the wild, reply once. After that, ignore. If they become a nuisance, head to your Pages settings and block them. While everyone is entitled to their opinion, they must also realize they're entitled to the consequences.
More than anything else, consistency is key on social media. While it's super tempting to set up accounts for every social network available, you need to know your limitations. Do you have the time and content to post consistently to each of those networks? If you do, you do you and I wish you success. If you can't, pick one that you're really great at and focus on it. Quality over quantity, except in a fire.