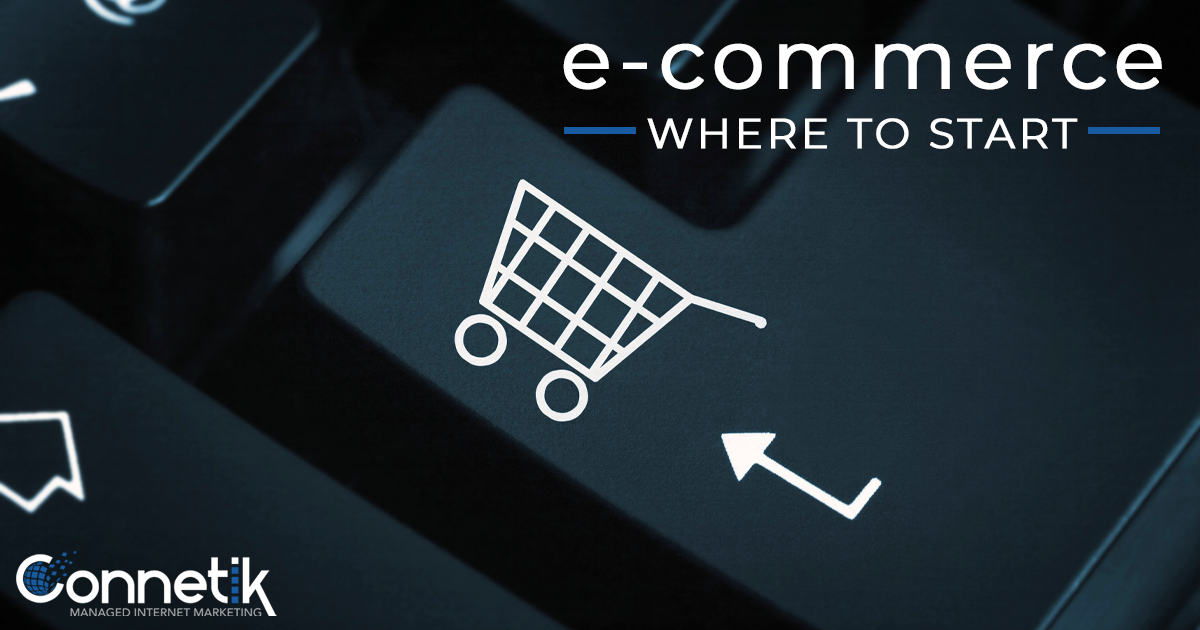 E-Commerce - Where To Start
E-Commerce has been a big part of our business strategies for some time now. Just as working from home would eventually be more commonplace, more businesses offering online solutions to buy their products and services is something that was expected. Due to a worldwide pandemic, both of these things have seen a gigantic increase in prevalence over the past year. If you haven't set up e-commerce for your business yet, you've likely considered it already. You might not know 
where to start,

what your options are, or 

if it's even worth it. 
start here, 

we'll show you some options, and 

it IS worth it. 
The world of e-commerce can be vast and intimidating when you first start looking. We're going to break it down into smaller bite-sized pieces to help you sort out your best course of action. Let's start with the groundwork. 
Three Things to Prep For Your Dive into E-Commerce
Do you want to add e-commerce functionality to your current website? Or do you want a separate website entity? There are benefits to both: 
Standalone

Add-On

Different themes than original site

Sometimes more efficient than add-on. 

Current customers don't need to find a new site

Only one site to manage
We recommend to start by looking into what e-commerce options are available on your content management system (e.g., Wix, WordPress, etc.). If you don't find anything that fits your needs, then look outside that bubble at standalone options like Square, or Shopify. 
Speaking of Square, Shopify, Wix, and WordPress, when you start looking for options you'll find there are a LOT. Here at Connetik, we deal mostly with WooCommerce and Shopify. Many people have found success with Square, as it ties in with their payment processing system, and artists/musicians do well with BigCartel. If you already have a payment processor set up, check-in with them as they may have a preferred option that works best with their system!
We might have exaggerated on this last one: E-Commerce is not a fit for every business. You need to consider a few things when you start this journey. While setting up an e-commerce site, or add-on to your current site can be done fairly quickly, you need to consider the logistical work that comes along with selling online. Do you have time to keep an eye on orders, pack them up, and ship them? Or do you have the finances available to hire someone to take care of that? Consider that returns happen, too. How will you handle returns and the shipping costs associated? These are things that you should know before those first orders start trickling in. 
E-Commerce can open up a whole new world and stream of revenue for you and your business. If you've looked at this information and wondered about how it can apply to your business and have more questions, please let us know, we'd love to help.